To set the SMTP configuration on your platform, please navigate to 'Project' → 'Project'. In the menu tabs click on 'Module configuration' → 'Dashboard'.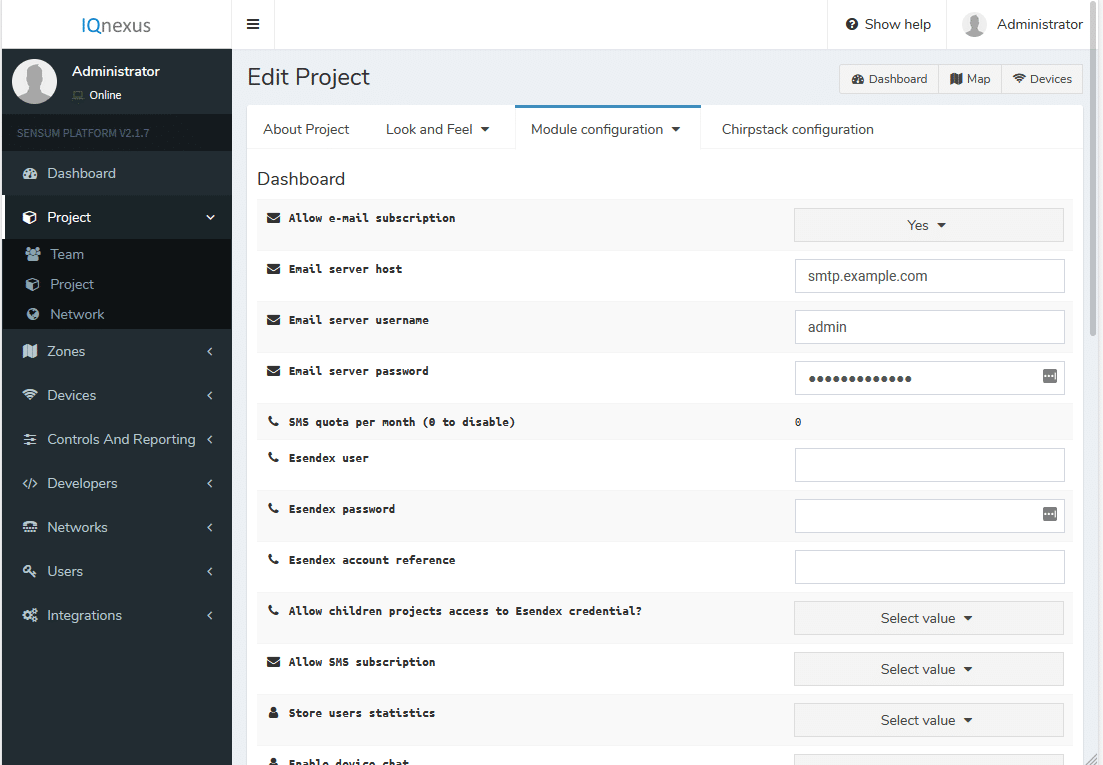 On this screen we are able to allow emails, set the host, username and password for your SMTP server.
Make sure you have your email address setup correctly in your profile or per device, by navigating to your device and clicking on 'Setup Device'. From here you can click on 'Alerts' → 'Recipients'.
You can also apply this for multiple devices using the 'Bulk Config' page: