Your Project Dashboard is accessed by logging into your IQnexus Account and navigating to one of your projects.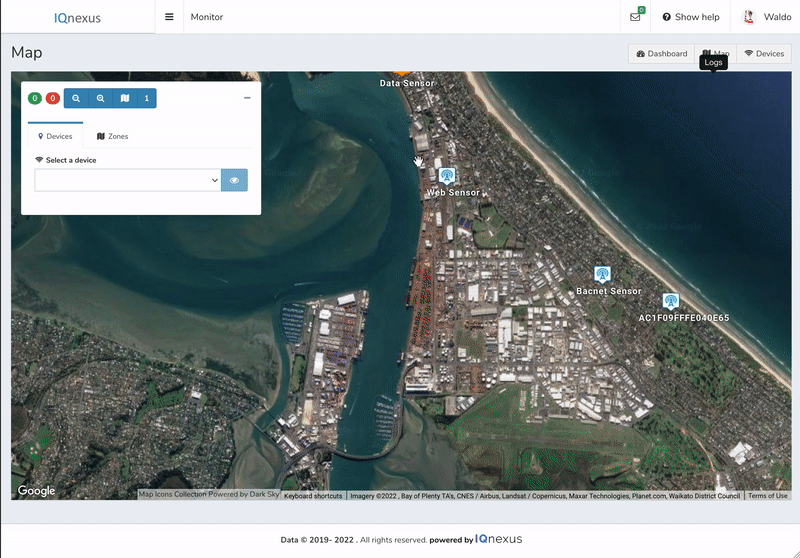 Layout
All of the project's devices are shown by a type specific icon overlaid on the map. A project navigation menu is accessible by clicking the options icon in the top left of the window.
Selecting a specific device will zoom in on the map and show the most recent data transmitted by the device.
The device's Actions Menu can be accessed at the bottom of this side window
The Devices button on the top right of the window will take you to the device list view below.