You can set alerts on any of your devices to warn you when a monitored sensor reading leaves its normal limit. These alerts can be sent as an email or text message to your phone so you are instantly aware of bad readings.
For example, Temperature sensors installed inside a fridge can have alerts set to notify instantly when the temperature has deviated from the desired range.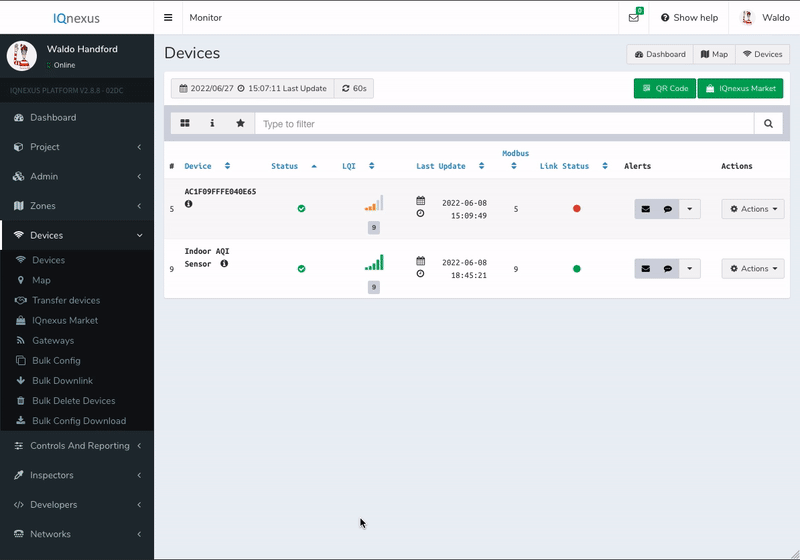 How to Create an Alert
To create an alert go to Devices from your project dashboard and select the device you want to create an alert for.
From the Actions menu on the right of the screen select Setup Device.
Set the warning and alert thresholds, as seen in the image below.
Note: Warning times will send an alert for each consecutive reading outside of the warning threshold this many times. If left blank, you will get warned for every reading.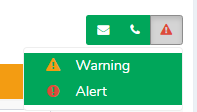 Enable Email and/or SMS alerts by clicking the corresponding icons green on the top right of the screen, as seen in the image below. Clicking on the warning sign (⚠)will allow you to disable reporting for warning or alert thresholds. On NBnano follow this tutorial to set up SMS messaging.

Set Alert Recipients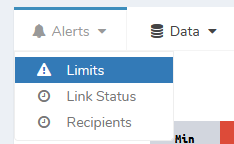 Navigate to Alerts>Recipients, as seen on the image to the side
Enter email addresses and phone numbers of recipients for alerts and warning reporting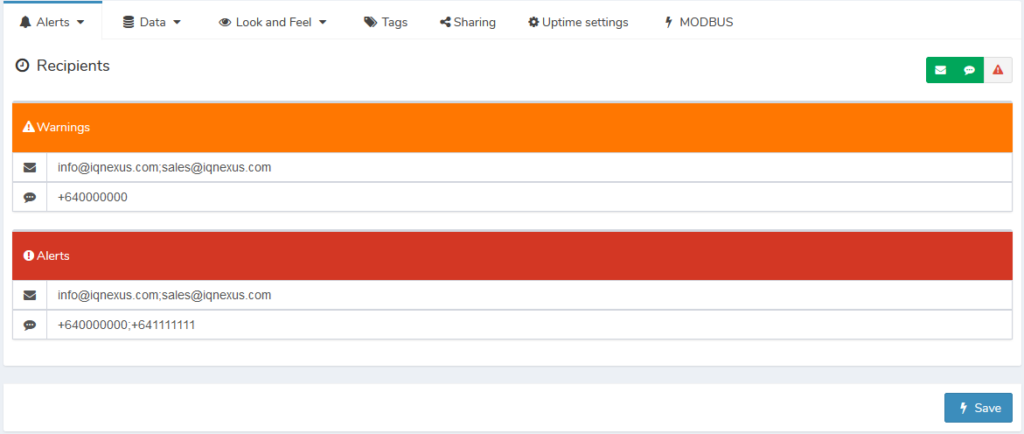 Click Save to make all changes perminant.
---
If you have any questions Contact Us!