As a Project Manager, you can control who can access your project and what they are able to change within the project. Anyone that can access your project is considered a User and everyone in your project is called the Team.
Add users to your project
In order to give users access to your project they must have a valid IQnexus account. Create an IQnexus account here!
Select Team from the main navigation panel to access and manage your project's team.
Click on new member as shown in the image above to search for users you wish to grant project access. Alternatively, use the next window (below) if the user doesn't have an account to send an invitation.
Click Add beside their name to add them to the project.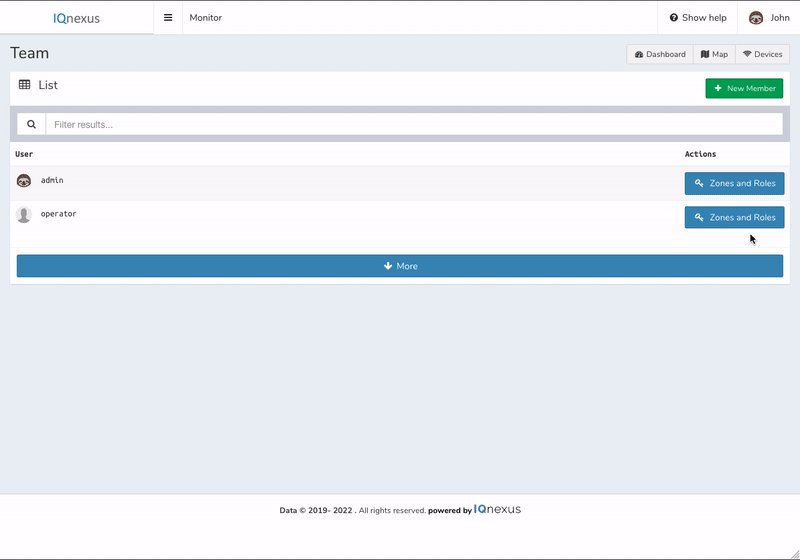 Edit User Privileges
Use Zones and Roles  to control the corresponding user's privileges within your project. For details on how to set your team's privileges check out User privileges.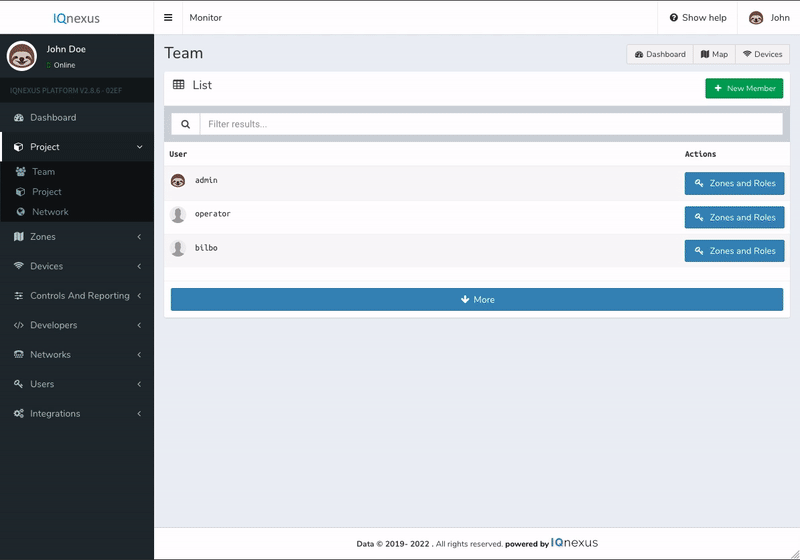 Delete Users
Before a user can be removed, you must transfer ownership of their zones and devices to another team member.
To remove a user from your project, simply select 'revoke membership' and confirm your action.
This will not delete their account but only remove their access to your project.