Client: ANBG (Australian National Botanical Garden)
Location: Canberra, Australia
Platform: IQnexus Cloud Platform
Solution: Temperature & Humidity Monitoring, Data logging
Devices: LoRaWAN Indoor Gateway, Temperature & Humidity sensors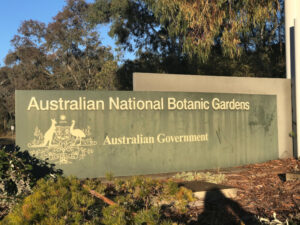 The Issue
Manually checking and recording of the Temperature and Humidity controlled environments which is time consuming and often prone to errors, lack of quick response for environmental changes in areas of critical Temperature and Humidity.
Solution
Implementation of an automatic Temperature and Humidity monitoring system using IQnexus LoRaWAN battery powered sensors and IoT Platform. LoRaWAN sensors offer great coverage and years of operation in a single use, IQnexus IoT Platform provides easy access to data, automatic alerts and reports to monitor critical environments and processes.
Outcome
 Visualization, monitoring and exporting of data made easy
 Instant alerts and notifications
 Ability to view, monitor and manage devices remotely
Do you want to implement a similar solution? Just leave us a message and one of our friendly team will contact you soon!