Registration of a new Nano is required when received by the customer. This is an essential step as the Nano platform will not be accessible until registration has been completed.
Platform Authentication
Before a customer can register a new nano they must first have an account on the Nano Cloud Platform. If they do have an account on the platform they can just enter the credentials into the form and click Authenticate. Alternatively they can create a new account by clicking the 'Create Account' button where they will be taken to https://id.nano-portal.cloud/login/new-account where they follow the prompts.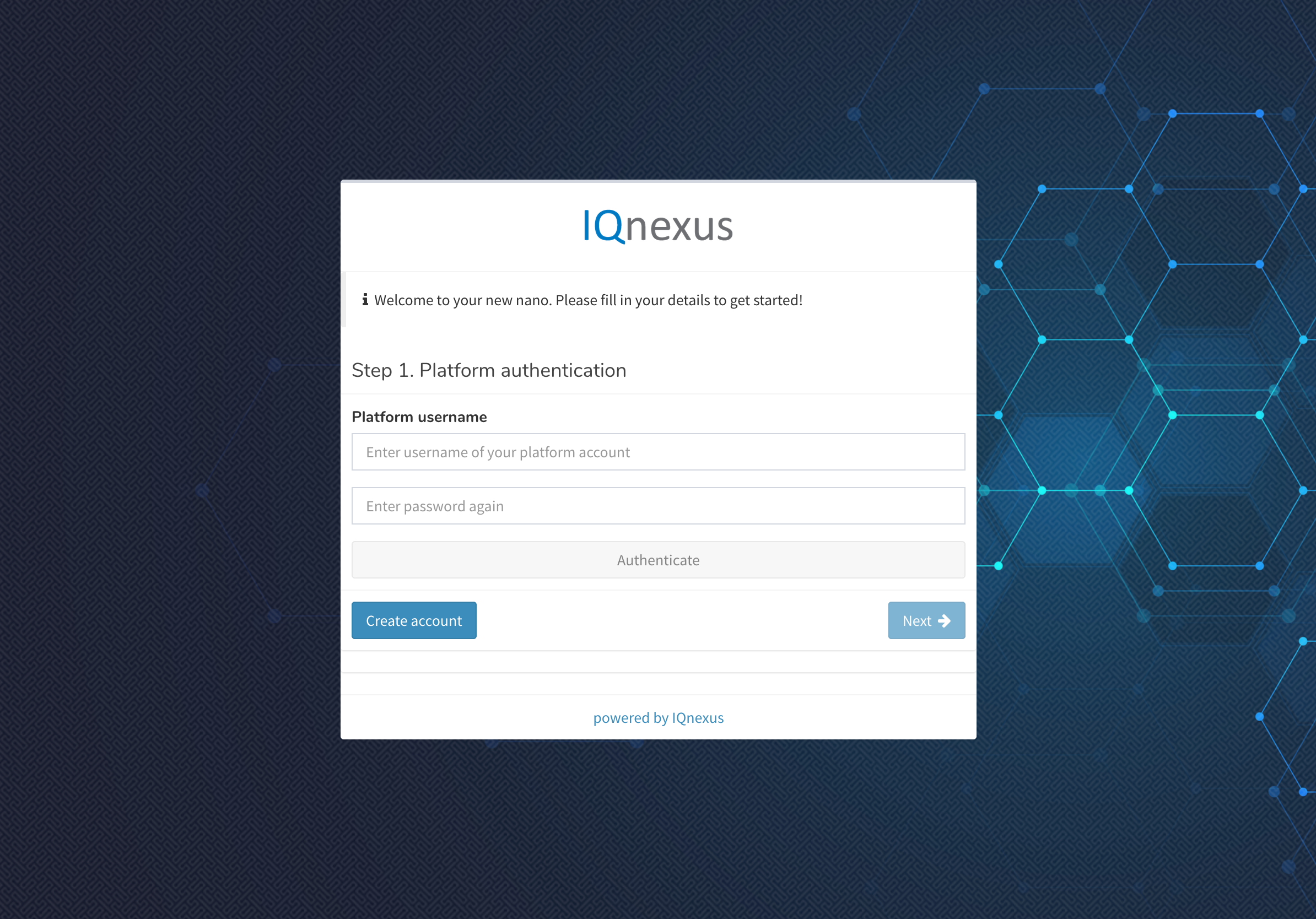 Once authenticated users can continue to the next step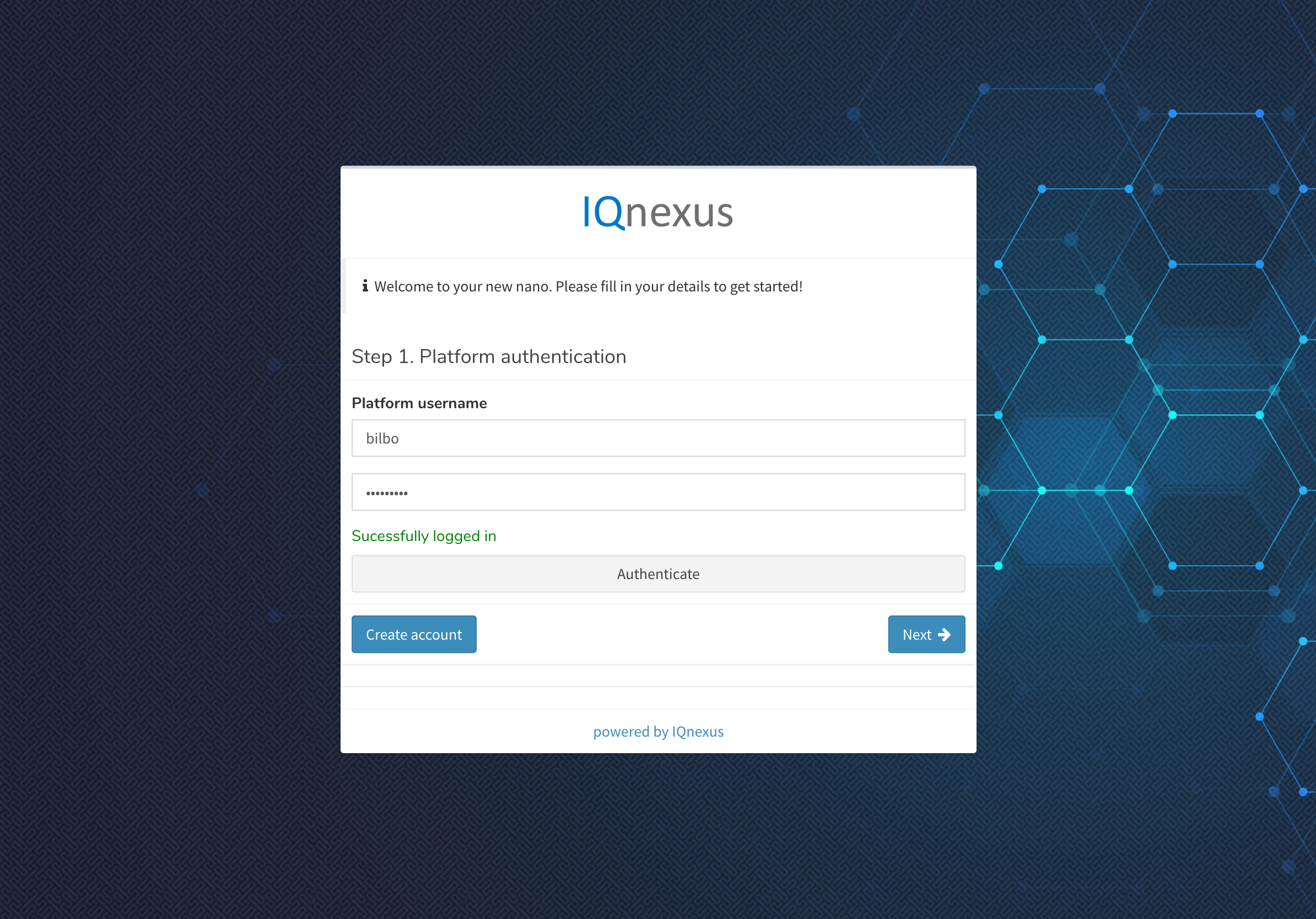 Basic info
Step 2 in the registration process requires users to add basic information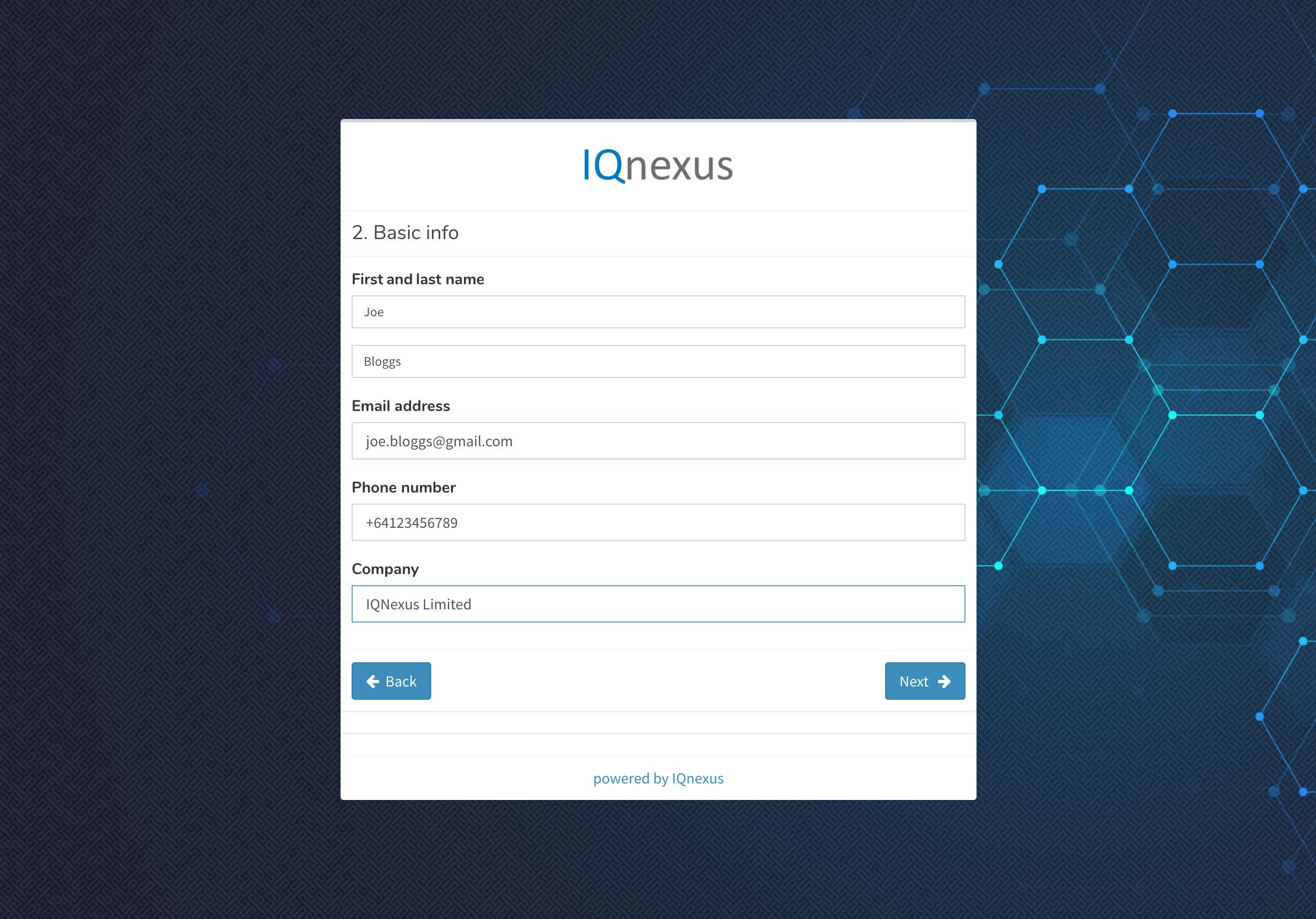 Passwords
Here we specify the passwords for the default platform users for the admin and operator
The passwords are shown in plaintext here to ensure the passwords are not mistyped and can be copied and pasted into the relative fields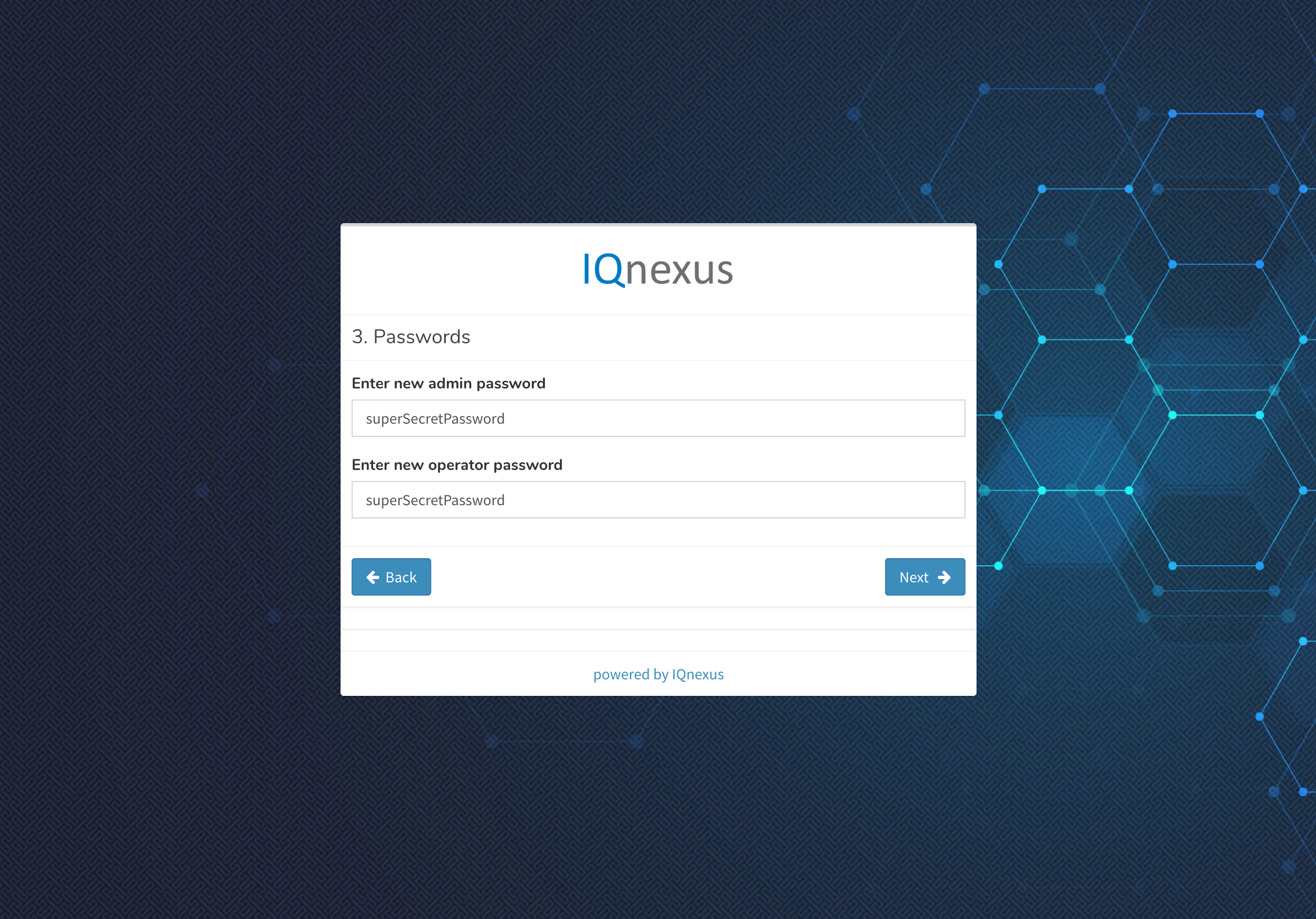 SMTP settings(optional)
Here the customer can enter the email smtp settings that the will be used to send email from the nano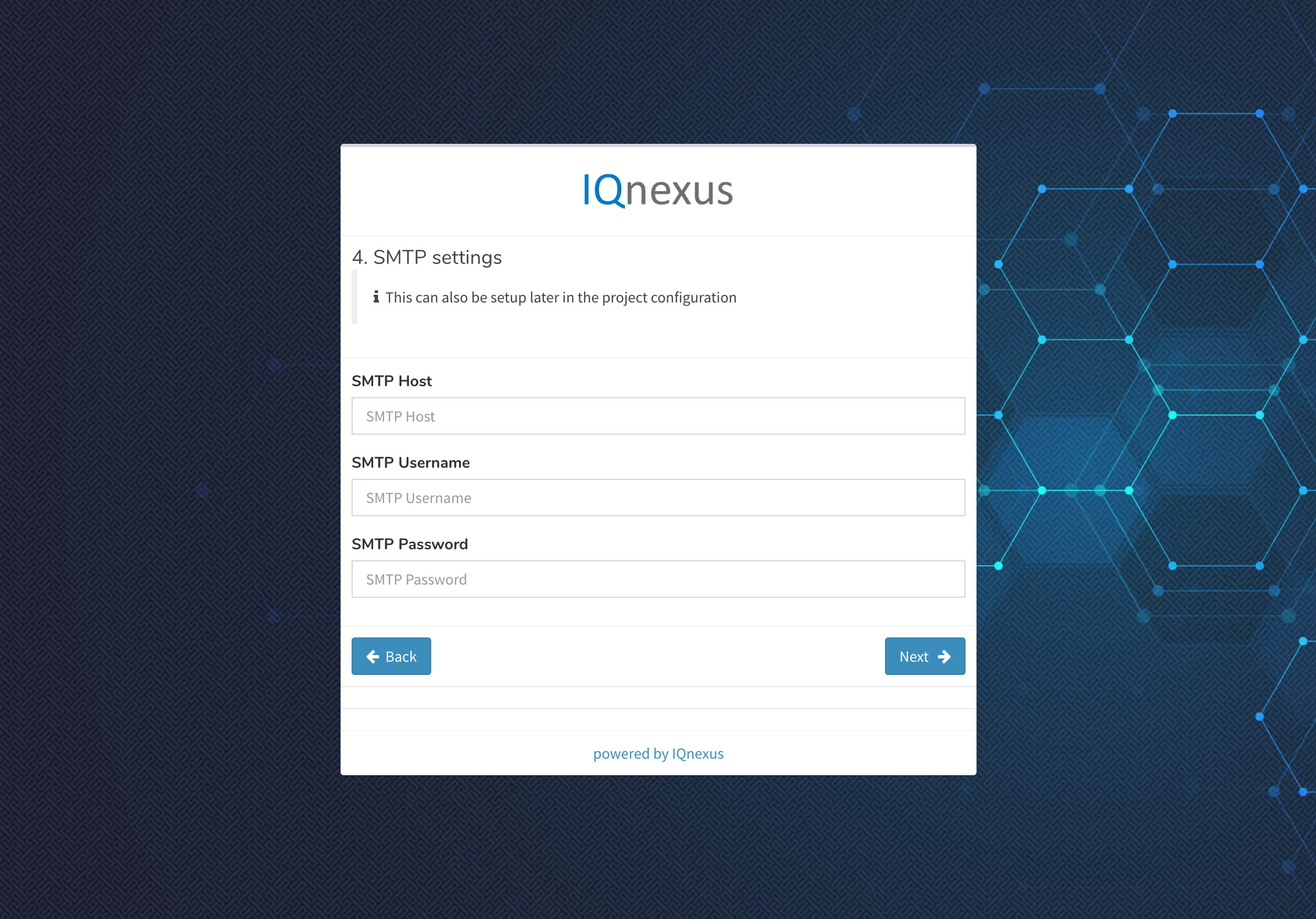 Wifi & license
Enter the Nano wifi passwords and license key(optional) then click next.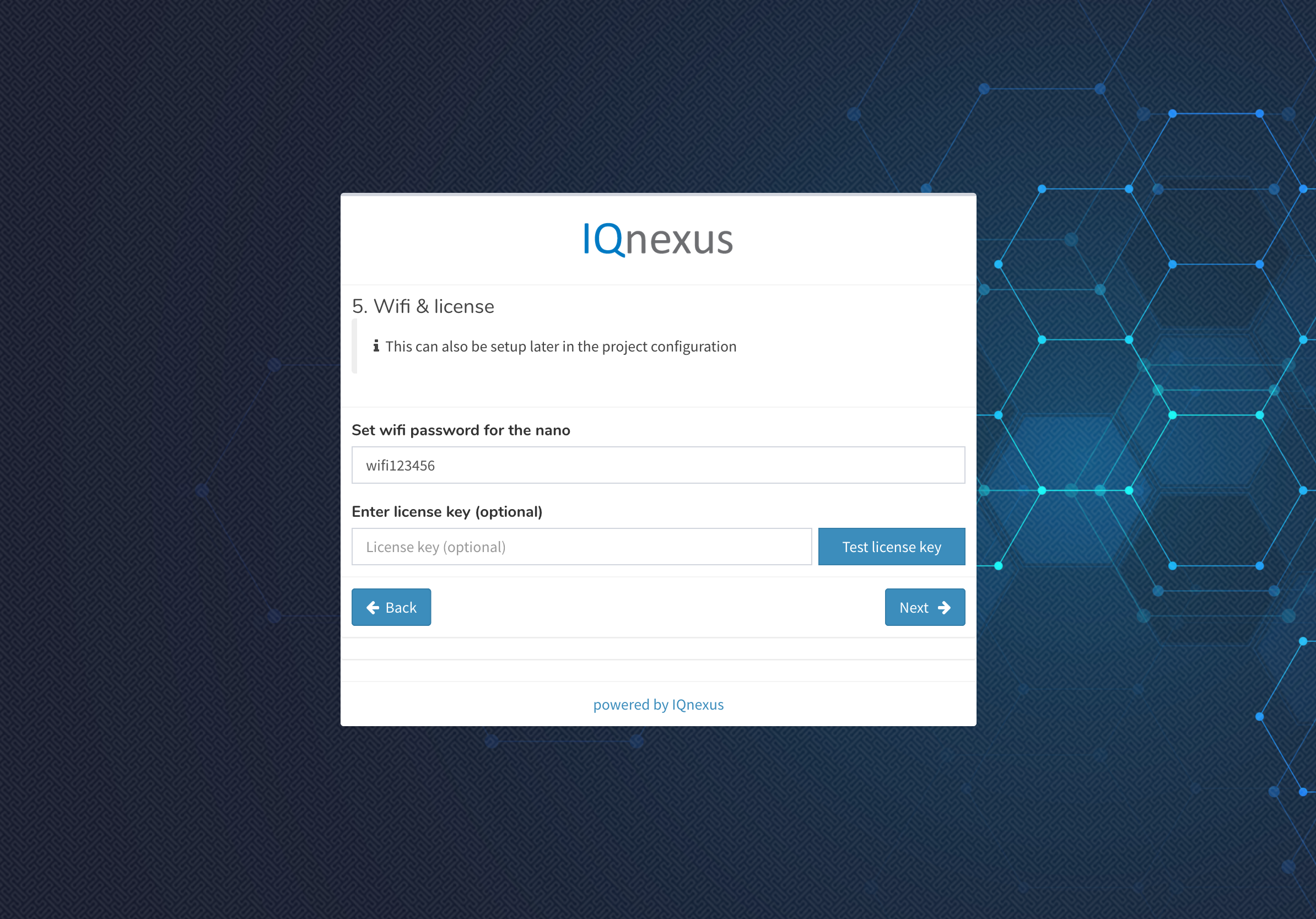 Adding nano to a project
On the last page we have 2 options. Option 1(only when you have previously created a project), we select an existing project from the drop down list: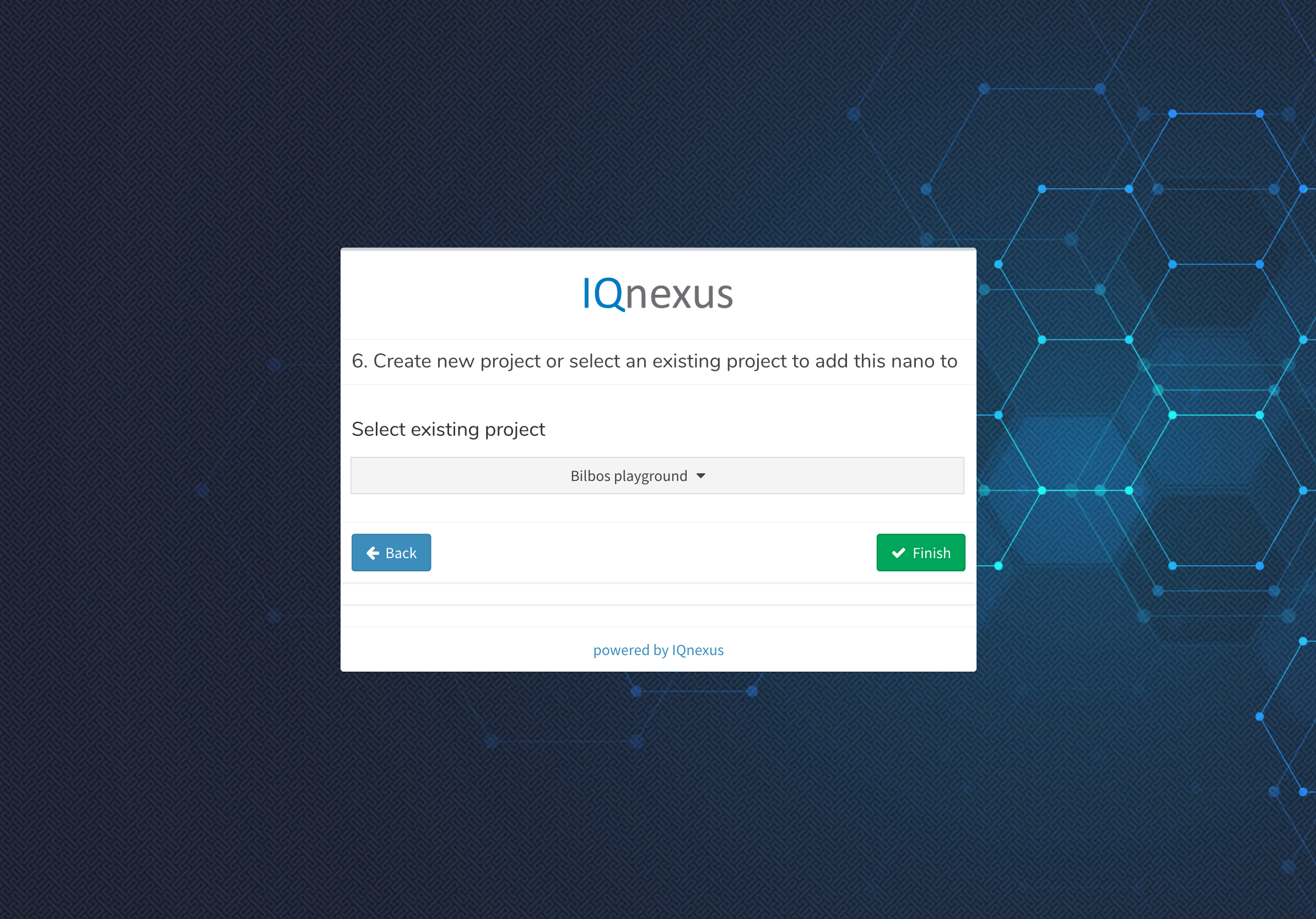 And option 2 is to create a new project: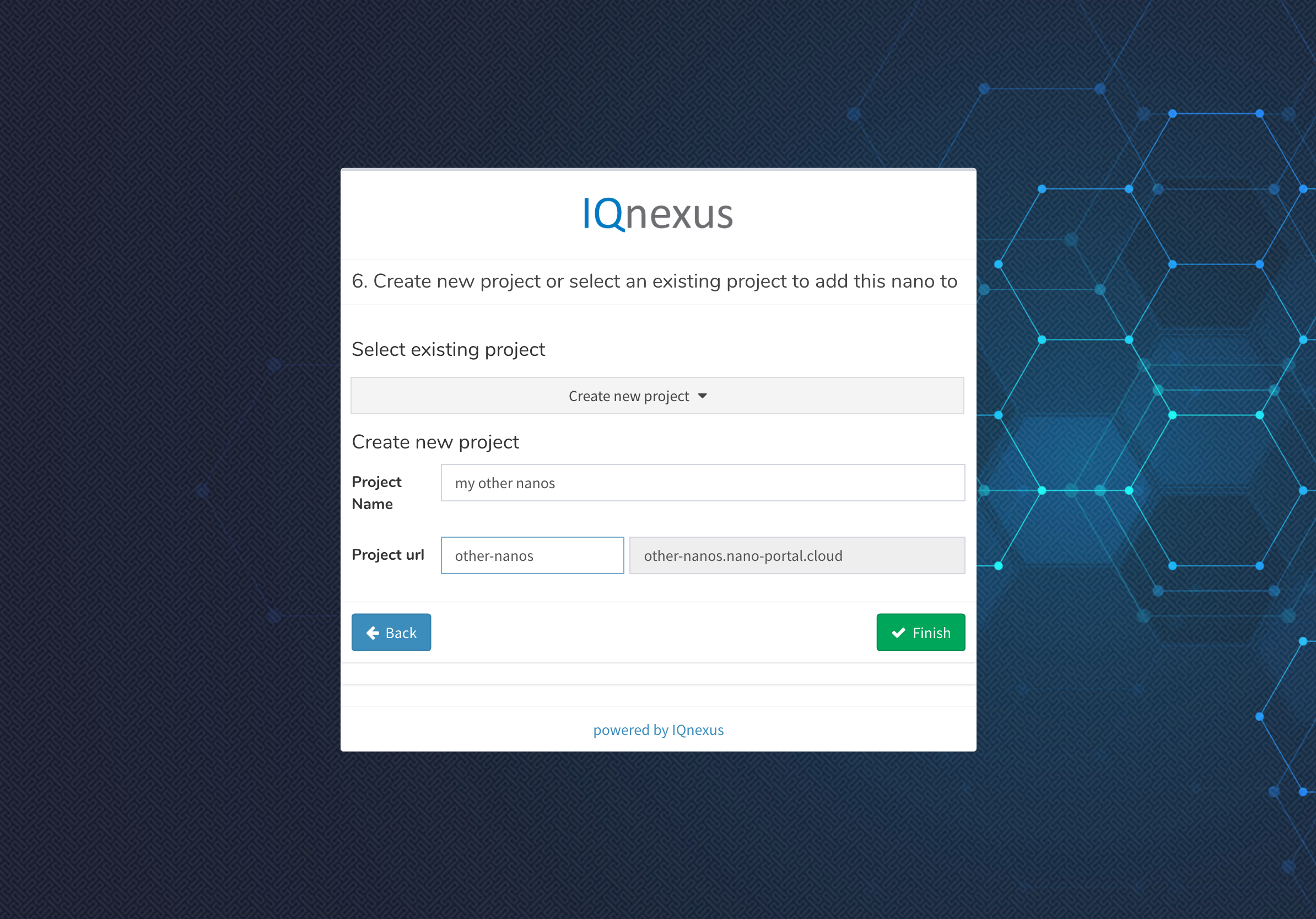 If you choose to create a new project, you will be automatically added to this project and can add user's to your project. Your current nano will also be added to this project. This way you can separate your nanos into multiple projects should you desire. Usually you would create 1 project and add all your nanos to this single project, so you can see all of them in the same place.
Configure your LoRaWAN Region
After the registration process you will need to ensure your NANO is configured to the frequency that is applicable to your region. To do this you will need to navigate to Project–>Chipstack Configuration, then select the frequency that corresponds to your LoRaWAN region.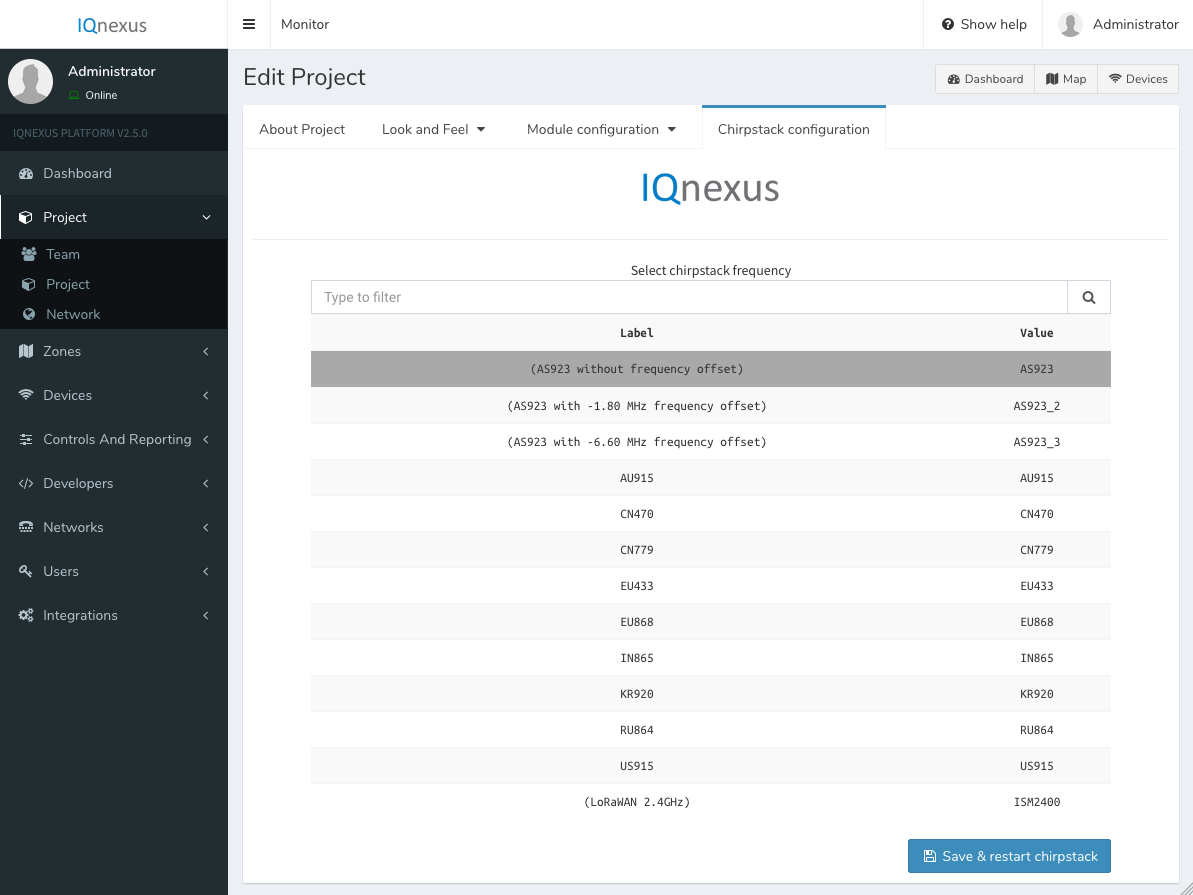 If you have any issues, please Contact us.