NBnano Setup and Registration
The NBnano Setup and registration process will set up the local device management platform, and register the NBnano with IQnexus and the NBnano Cloud Platform. Fully completing this process will get your NBnano set up with the latest features and support from IQnexus.
Connecting to the NBnano
---
Plug an Ethernet cable into the ethernet port to give the NBnano internet access.

Plug the power cable in and press the power button on the front of the unit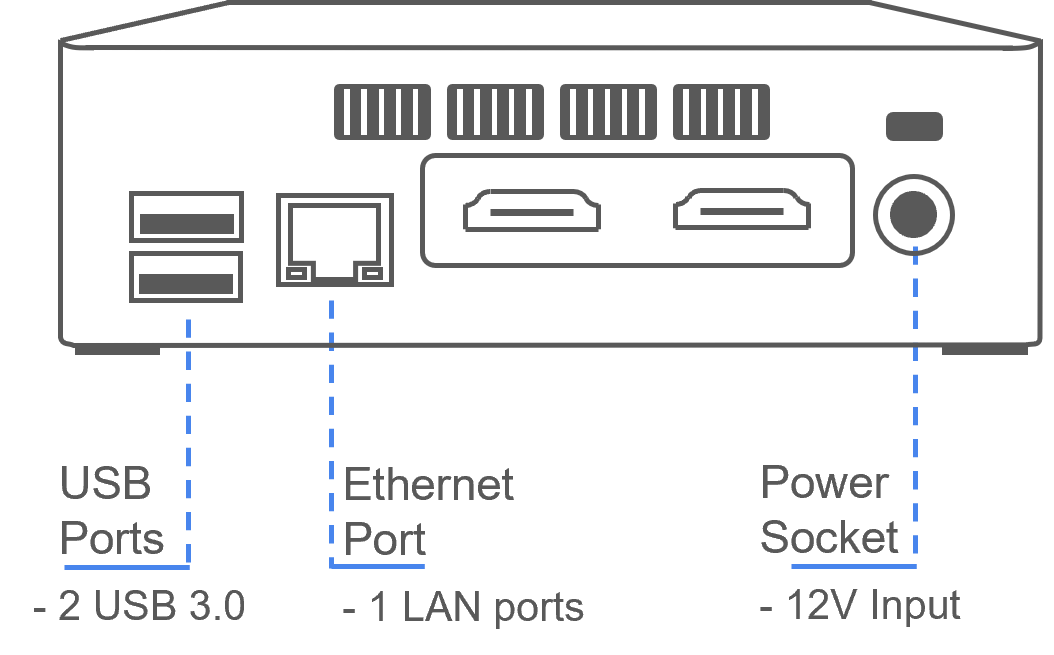 Network Connections
LAN – DHCP

This port is used to connect your NBnano to your network. Initially it is set to DHCP for registration and updating, and is configurable after setup to be used as a static port for connecting to your BMS

WIFI – Wifi AP – DHCP

This port allows you to connect to our NBnano for viewing and administration purposes.
Accessing the NBnano
From your PC, under available WiFi devices, look for a device named nanoXXXX.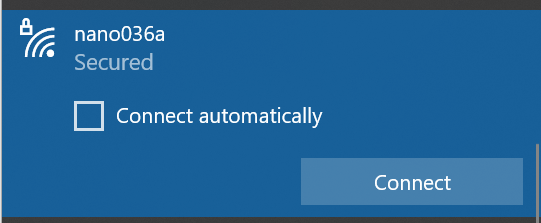 Connect to the WiFi Access Point using the password iqnexus-nano.

Open a web browser and go to the following IP 192.168.12.1
Registration
---
Registration of a new NBnano is required when it is received. This process assigns the NBnano to you allowing IQnexus to provide support.
Adding Your NBnano to the Cloud Platform
Adding your NBnano to the cloud platform can be skipped, however this will limit some features of your NBnano. The Cloud platform also allows you to access and manage all of your NBnanos, while receiving status reports and being notified if any of your NBnanos go offline.
Before a you can add your NBnano to the cloud platform you must first have an account. If you already have an account, you can just enter the credentials into the form and click Authenticate. If you do not have an account already, create a new account by clicking the 'Create Account' button where you will be taken to https://id.nbnano.io/login/new-account to follow the prompts.
Once authenticated you can continue to the next step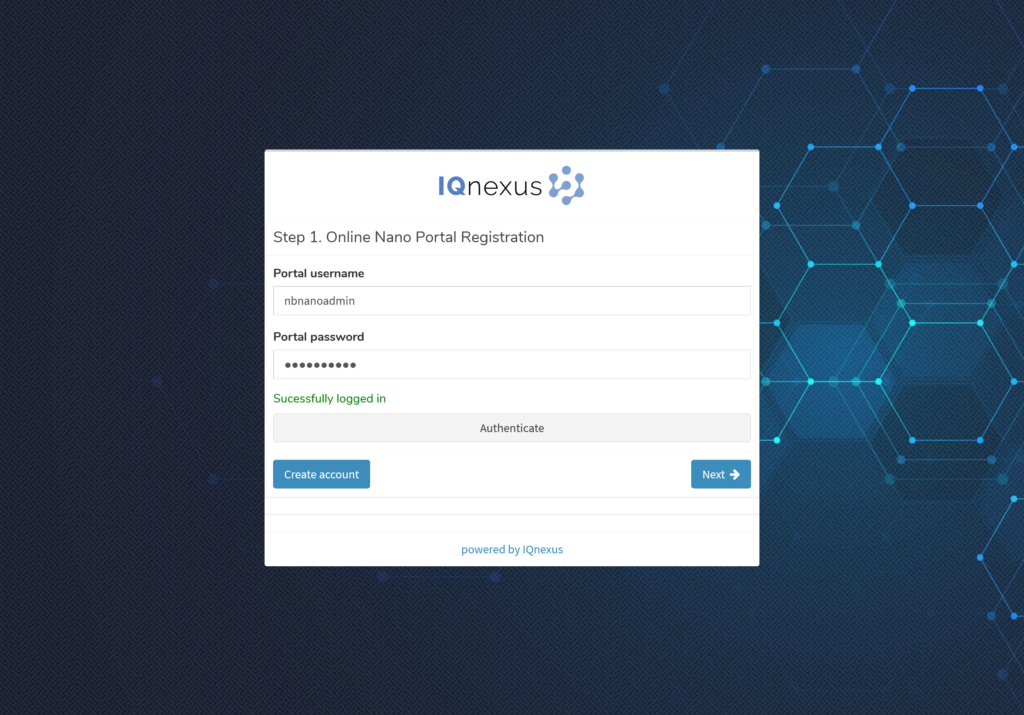 Contact Details
The registration process requires users to add basic information. This information will be used when providing support.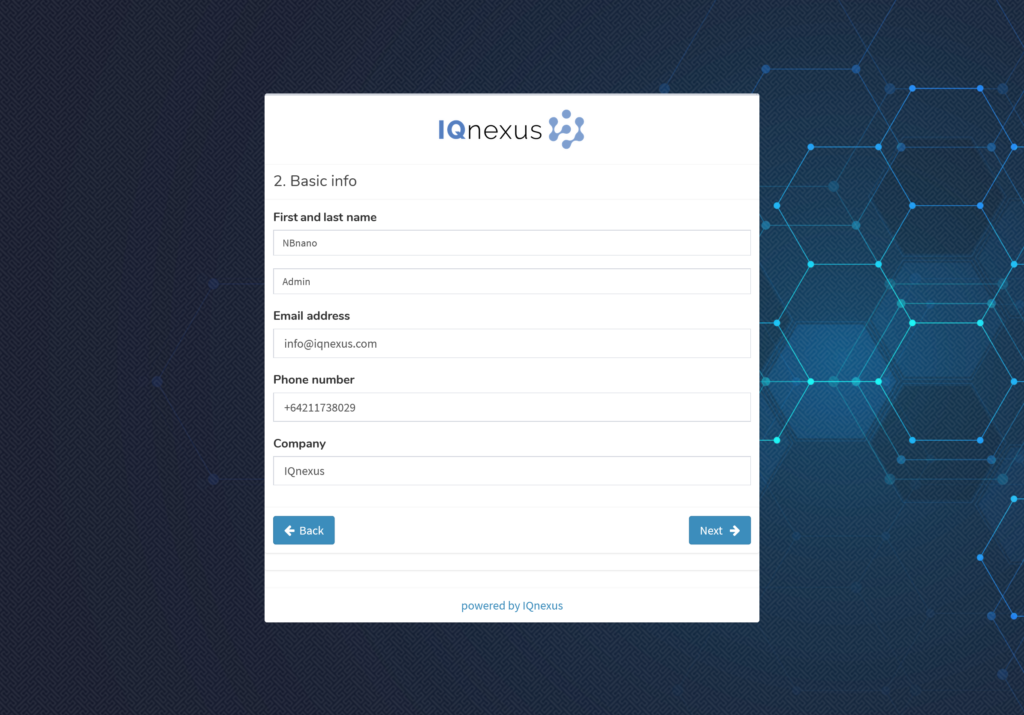 Local Setup
---
Here you specify the passwords for the default platform users for the admin and operator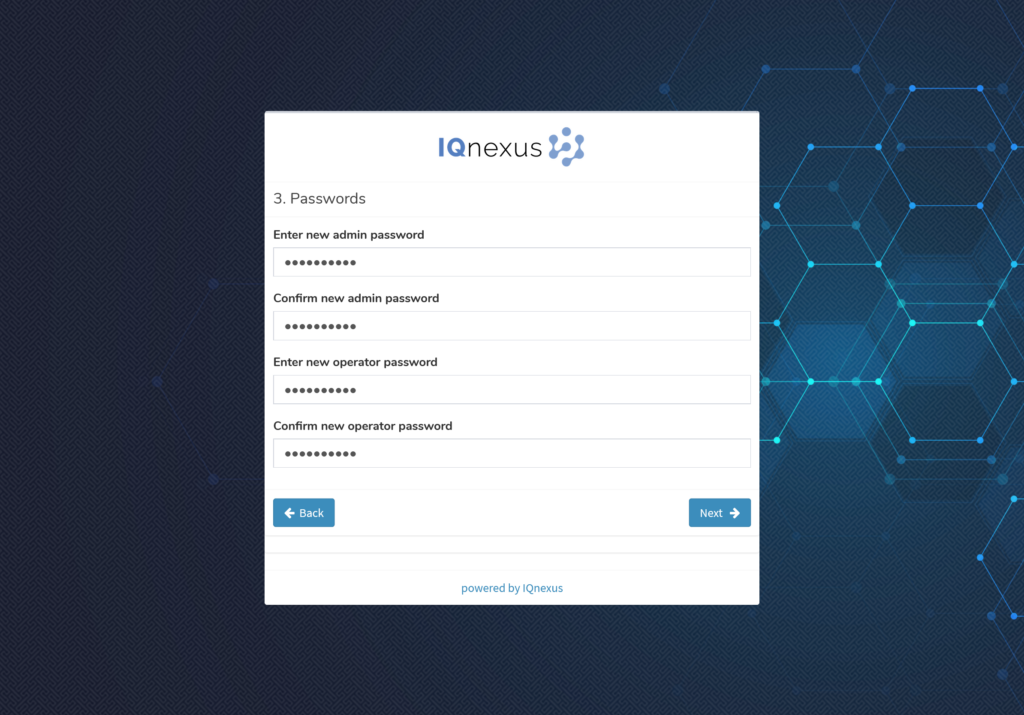 SMTP Settings
Here you can enter the email SMTP settings that the will be used to send email from the NBnano. These fields may be left black to be set up after registration is complete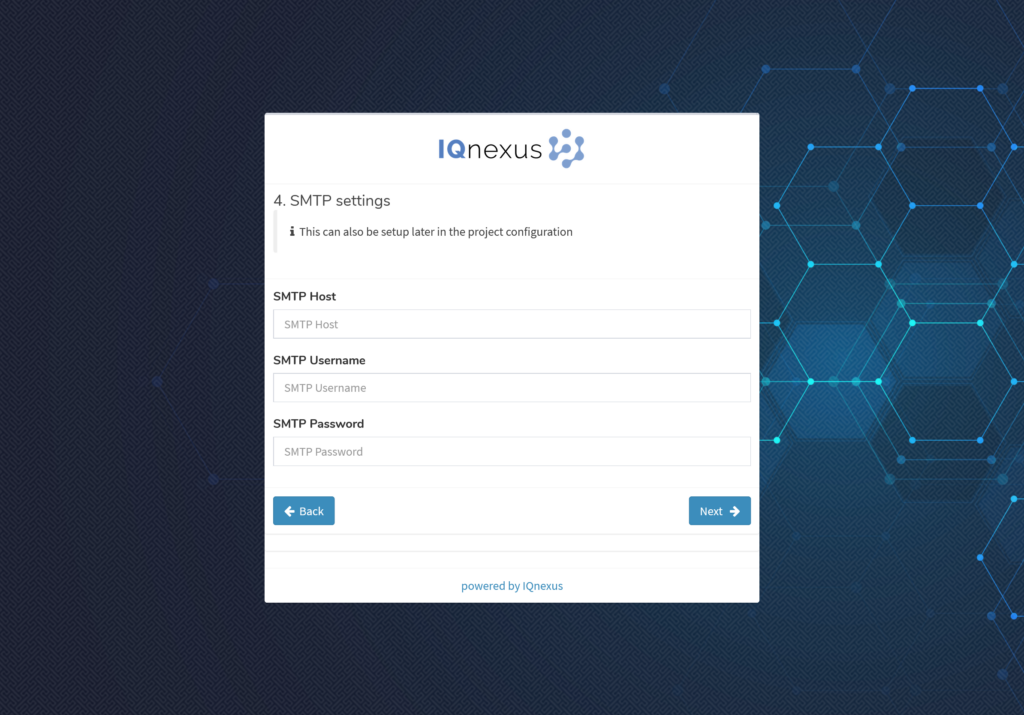 WiFi and License Key
Enter the desired NBnano WiFi password and License Key if you have one, then click next.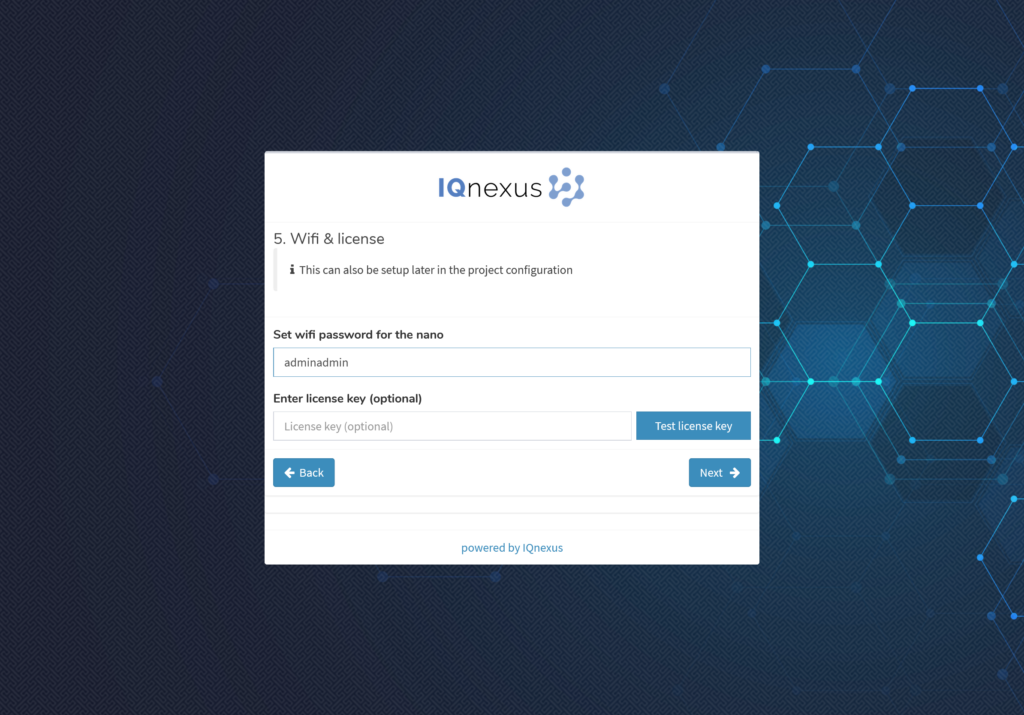 NBnano Cloud Platform Continued
---
If you did not skip adding your NBnano to the Cloud Platform you will be asked to add this NBnano to a project. This project will give you a custom URL to access and manage all of your NBnanos
You may select an existing project from the drop down list. If you have not made a project yet with your NBnano account then a new one can be created.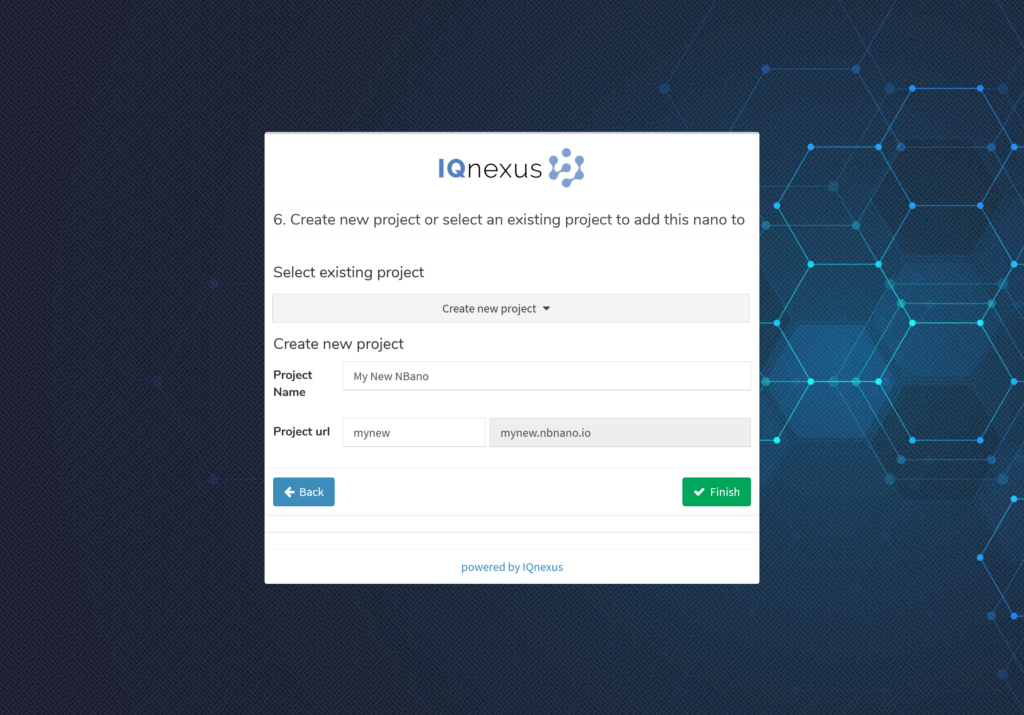 If you choose to create a new project, you will be automatically added to this project and can add user's to your project. Your current NBnano will also be added to this project. This way you can separate your NBnanos into multiple projects should you desire. Usually you would create 1 project and add all your NBnanos to this single project, so you can see all of them in the same place.
---
If you have any issues, please Contact us.