A key challenge that organizations face is effectively managing power consumption to reduce costs and minimize their environmental footprint. Our LoRaWAN-based solution serves as a powerful tool to address this challenge head-on. A recent success story with one of our clients in Rarotonga affirms this potential.
Our client used two types of air-conditioning units to cool their server room – a fixed speed unit and an inverter type unit. While one was in active operation, the second served as a backup. However, the client had no means to monitor power consumption, temperature, and humidity in the server room.
To resolve this, we installed an IQnexus ModBus RTU to LoRaWAN converter directly connected to the power meter feeding the units. This allowed for precise monitoring of each unit's power consumption. With the IQnexus T+H sensor, we enabled real-time tracking of the internal temperature and humidity in the server room.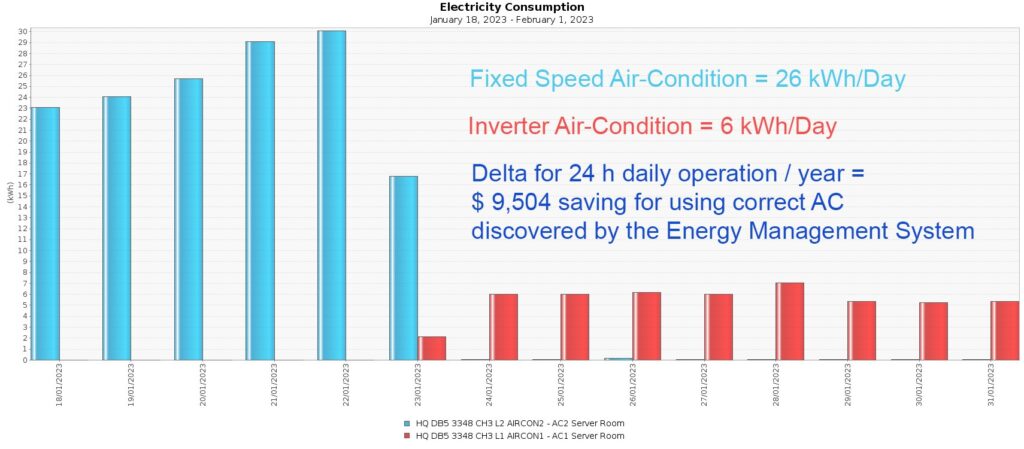 The data captured led to insightful revelations. We found that the 24/7 operation of the fixed speed AC, instead of the inverter type, resulted in additional costs of about $9,500 per year, accounting for a staggering 6% of the total electricity bill.
Further analysis showed that considering the cost per kWh in the Pacific Islands, it's possible to increase savings up to 15% per year simply by setting the room temperature to 24 degrees Celsius. This is well within the operational temperature threshold for a server room and poses no risk to the equipment.
This monitoring and continuous data feed are all managed by our NBnano On-Premise Platform, integrating the LoRaWAN  data from sensors and power meters with the control system. This ensures ongoing monitoring and improvement of energy-saving measures.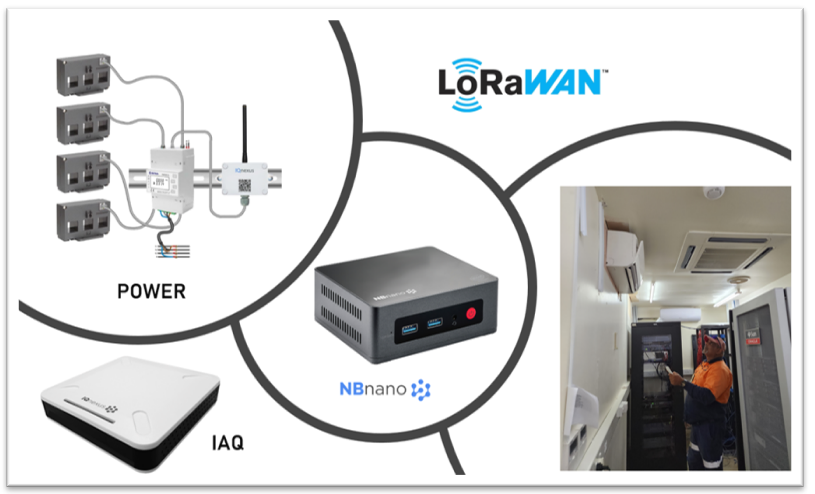 Ready to learn how the team at IQnexus can help you reduce costs and contribute to a more sustainable future? Book a meeting with us today.
Share this post