Thrilled to announce that IQnexus and Senticon are joining forces, bringing a wave of innovation to the Asia Pacific and Global Markets!
Senticon's QCR11 Series LoraWan Controllers:
Introducing the QCR11-MOD-TS-LRA Series LoraWan Touchscreen Controllers by Senticon. These controllers, designed as wall-mounted units, provide precise control over temperature and air quality (CO2) in room spaces. Versatile and adaptable, they are suited for various applications and come pre-loaded with application logic for controlling heating and cooling systems, such as fan coil units, chilled ceilings, zone heating, and variable air volume dampers.
With integrated LoraWan technology, the QCR11 series controllers connect wirelessly to the Building Management System, offering unparalleled ease and flexibility in installation and operation. They can also be expanded with additional VOC (Volatile Organic Compounds), Relative Humidity, or PIR Occupancy sensors for a comprehensive environmental control solution.
IQnexus' NBnano:
NBnano by IQnexus is the gateway to the seamless integration of LoRaWAN® IoT into BMS and SCADA systems. This on-premise platform allows for the swift connection and management of IoT devices, converting LoRaWAN to established protocols like ModBus, BACnet, MQTT, and API.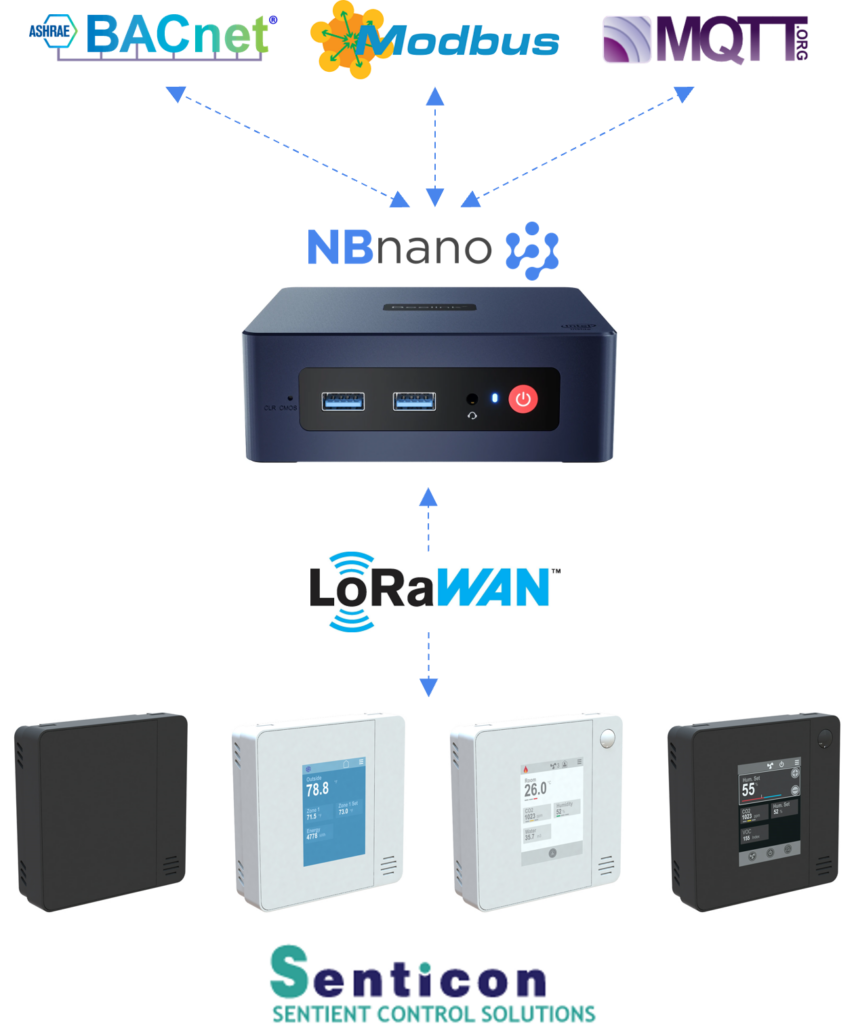 Synergized for Efficiency:
By combining Senticon's innovative QCR11 controllers with IQnexus' NBnano, clients can efficiently achieve their #ESG goals while reducing energy and water waste. This collaboration promises accurate environmental control and effective energy management, leading the way to smarter, sustainable buildings.
More on Senticon:
Check out the QCR11 Series of sensors from Senticon at intelligent-room-controllers.

NBnano:
Find out more about NBnano here
#iot #smartbuildings #ESGgoals #partnership #LoRaWAN #BMS #roomcontrol #bacnet #modbus #co2control #buildingautomation #IQnexus #NBnano #senticon
Share this article